This is how pro gamers get those insane headshots, those fast slide reloads and those lightning fast weapon swaps. Domin8or Buttons allow you to do all of that without ever taking your thumbs off of the sticks!

Ergonomic positioning
Mappable to any two existing buttons i.e A & B or X & circle with perfect ergomonic placement

Dominate the competition!
Instantaneous button response time to give you a clear advantage over the competition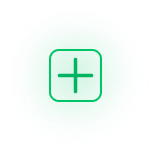 Add to any stock or build your own design
Tournament ready. Our buttons are used by some of eSports leading gamers.

Add LEDs for added WOW Factor
Add LEDs to make your controller really stand out from the crowd
DOMIN8OR BUTTONS - PRE-INSTALLED CONTROLLERS