Selfridges&Co
BACKGROUND
In October 2020, world famous department store Selfridges invited us to showcase our controllers in their London store and online. We jumped at the chance, and appeared at the Selfridges Corner Shop - a first of it's kind gaming destination where you could discover, play and shop the most ground-breaking technology on offer.
Our controllers proved so popular that we were invited back in 2021, selling out our first batch within 2 weeks!

In 2022 we were approached by Smartech to offer our controllers across Europe, including Berlin, Milan and Zurich. An exciting opportunity for us and we look forward to sharing further news as this becomes available in the coming months.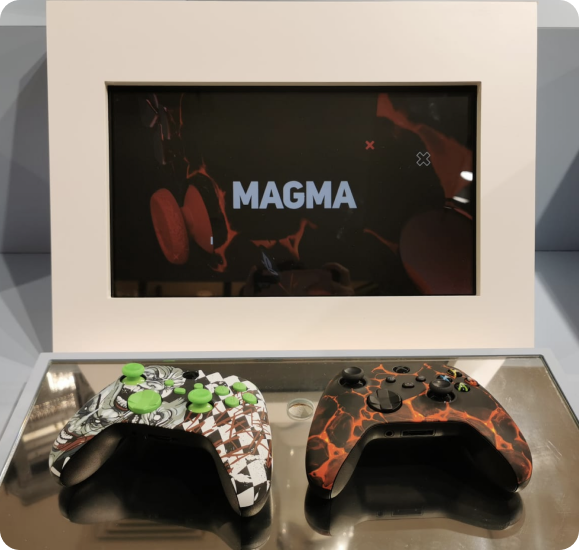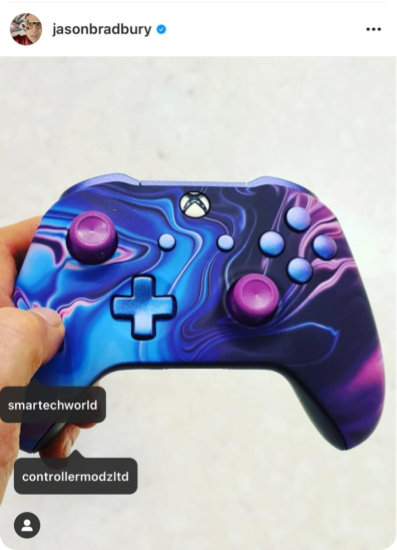 CLIENTS
Of the many clients who have visited the store, Selfridges had the pleasure of hosting Victoria Beckham, one of their top VIP's. We were blown away when they shared with us that she purchased 3 of our controllers as gifts for her nearest and dearest that coming Christmas.

We were also delighted to have had the opportunity to meet Jason Bradbury and he was kind enough to share a photo of one of our controllers. He is perhaps best known for presenting the Channel 5 technology programme The Gadget Show.